Clean is good for business
Creating a clean, safe working environment is essential to a healthy business
Commercial
carpet cleaning
Tapis-service have been servicing the needs of the business community for more than forty years in Luxembourg and the Grande region, during which time we have been fortunate enough to forge an enduring working relationship with our commercial clients.
Corporate
We use the most powerful machines and our deep cleaning method is recommended by all carpet manufacturers, hotels, restaurants and hospitals
Airports
Whatever your airport's size or specific needs, tapis-service has the skills and resources to meet all manufacturer recommendations
Education & Libraries
From pre-schools to universities and libraries of all sizes, we can work hand in hand with you
Government
We provide state and local government offices, non-profits and education facilities cost-effective floor and textile care
Healthcare
Hospitals, urgent care, healthcare, and senior living facilities. Just like with personal health, proactive steps to maintain your facility can prevent costly repairs in the future
Hospitality
There's no better welcome than a clean space.
Legal
Tapis-service offers commercial cleaning services for your office, warehouse, retail store, and production facilities.
Retail
Make a big impact. Allow us to demonstrate how you can gain a competitive advantage by creating a clean, healthy, and welcoming place of business.
Providing Service to:
Property and Office Managers
Health Service Managers
Facility Managers and Building owners
Government Facilities
Hotels, Motels,Condo's and Apartments
Theme Parks and Public Transportation
Private and Public Corporations
General Manager's, Operation Managers
Insurance Companies & Athletic Facilities
Resident Managers, Directors of Operations
The company is fully equipped to cater for the needs of your business, regardless of size; we currently provide a carpet and upholstery cleaning service to a wide variety of businesses and organisations, ranging from statutory bodies such as Local Authorities, schools etc., to private-sector businesses ranging from small independent companies to large national and international organisations. We are able to offer weekend, evening and overnight appointments to our commercial clients, and we will always do all we can to accommodate the preferences of our customers.
Any brand, any product, anywhere: our solutions will bring your space to life. We guarantee it. To keep your organization at its best, we provide commercial carpet, textile and floor cleaning services of the highest standards backed by our local experts who understand your unique needs.
Through our monthly carpet care programme, we help ensure your carpeting investment is maintained for the long term. By regular and systematic cleaning using the best techniques and technology, we put bounce back into your carpet and extend the life of your carpet. Whether it's ongoing maintenance or an annual cleaning, we make sure your carpets are at their best.
Anything in your space that has fabric should be cleaned regularly. Our textile-care experts can handle:
Seating
Lobby and reception furniture
Panel fabrics
Draperies
Lounge seating
Conference furniture
Waiting room seating
Wallcoverings
… and more
Even though your textiles may appear clean, over time, dirt, allergens, and pollutants will work their way deep into the fibres where conventional cleaning methods cannot remove them.
Remove dirt, allergens, pollutants, and stains: from deep inside the fibres where conventional methods cannot remove.
Avoid unnecessary waste: Extend the useful life of the products, and keep the environment safe.
Better indoor air quality: Prevent the dirt, dust, and pollutants in your fibres from becoming airborne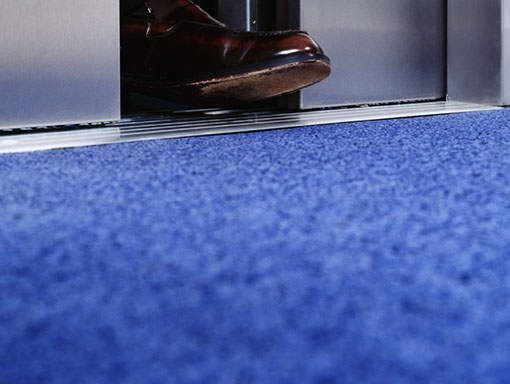 Our skilled professionals assess your space to understand your unique needs and determine which materials and surfaces in your space can be cleaned: carpet, textiles, performance coatings, tile & grout, hard surface floor care, entryway systems and special preventative care services
An annual Care Plan is understanding that each surface has unique needs: each one requires unique products and methods. Some require daily care, while weekly or monthly cleaning is suitable for others. It's all about finding the right frequency. Once we've assessed the surfaces and materials, we'll recommend a frequency for regularly scheduled care.
© 2017 TAPIS-SERVICE | 14 Rue Beck, 1222 Luxembourg
TEL 51 40 21 | MOBILE. 691 455 455